Window Security Screen Installation in Canberra
We can be thankful to live in a city like Canberra, which overall is quite a safe place to live when it comes to burglaries and break-ins. However, burglaries and unlawful entry still poses a risk, and a sturdy window security screen provides peace of mind that your household is protected.
Of course, there are other benefits to investing in window security screens for your Canberra property, including:
Maintaining airflow throughout the house and blocking out heat from the sun simultaneously

Protection to stop children accidentally falling out of windows

Glass protection from vandalism and breakage
There are no pre-requisites to installing security screens on your windows. Simply install these heavy duty security screens in place of your existing flyscreen, which doesn't provide adequate protection from someone entering your home.
---
INVISI-GARD Fixed Window Screens
The perfect flyscreen alternative for your windows! Screws fix the Invisi-Gard fixed screen to the full window, or just the opening section. The mesh ensures you still maintain a clear view of the outdoors from inside your home. Year after year, it will look the same as it did on day one. No more inferior flyscreens with bent frames, and torn or faded mesh!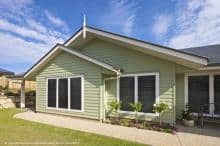 ---
INVISI-SCAPE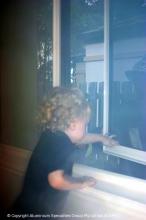 If you're after the clear look and security that Invisi-Gard screens offer, but still want the comfort of knowing you can escape in an emergency, Invisi-Scape is the best option for you. The Invisi-Scape system opens outward only, therefore allowing you to exit the building freely in case of an emergency. This makes it the perfect solution for bedroom windows.
Rest assured, this system doesn't compromise security – when fully closed, it's completely secure externally. It also allows easier window access for when you're cleaning, or replacing the glass, for example.
---
Diamond Window Grilles
Diamond window grilles are a cost-effective option to add security to your property's windows. The full window can be installed, or just the opening section in place of your flyscreen. This security screen is available in a wide range of powder-coat colours to suit your existing décor.
---
We specialise in Canberra window security screen installations
Ready to bolster your home's security? Give us a call to arrange a no-obligation home consultation, and we'll provide you with a free quote for our window security screen installations in Canberra. Argus can also install security screen doors, fencing, locks and roller shutters for your Canberra home or commercial space.
More Security Options;
Contact Us